As part of BCre8ive's work on developing support for creatives in the UK this is the first in a new series of blogs  linked to our series on local creative cluster development. In an online world,  with digital connectivity a central plank of government initiatives, it might be assumed that small companies and freelancers would find it easy to discover information to help them in their work. Unfortunately, recent surveys and research reports suggest the contrary is true.
In 'How to Support Creatives' we highlighted the need for a new online service for creatives, and some examples of practice that work. In this series of blogs we will provide a summary of current online access points to finance – grants and loans, marketing and business support. Inevitably new sources come online , and current sources close or change but this is the latest information we have and we hope it helps you develop your creative work.
The blogs will focus on the following types of finances and support
National Organisations/Websites – signposts to other sources of finance
National and Regional Sources of finance
Private Equity Sources
This first blog will concentrate on national sources of information, and the growth in online and bank loans being made available to small companies and freelancers.. These websites and organisations act as signposts to more local and specific contacts etc., which may help you find what you need to expand your creative work, and succeed in creative spaces.
A future blog will also look at Business Support Services ranging from financial, and legal to marketing
UK Wide
The following three links will help you find the key sources of finance for major creative work in your chosen creative activity. There are more than you might think. Equally, many finance options which are available to businesses – are in fact accessible to creatives, who often do not define themselves as businesses.
CIF:  Routes to Finance 2015:  Though nearly four years old this is still the most comprehensive source of information for finance contacts.  Designed to cover all the following creative activities:- Film – fine arts – design – music – video games – fashion – TV – performing arts – interactive entertainment – crafts – publishing – photography – radio. This downloadable document provides a good starting point to discover what is out there. Some links do not work but the information is solid, and most of the organisations and websites are still active.
http://www.thecreativeindustries.co.uk/media/322389/creative-industries-routes-to-finance.pdf
Creative Finance Network: This is a comprehensive overview of the sources of finance for creative companies with an industry breakdown for Music, Publishing, Fashion, Film&Tv, Design and Games. Aimed predominantly at existing companies with significant turnover. It is fairly honest about the prospects of creatives obtaining finance form traditional sources.
http://creativefinancenetwork.co.uk/
Creative England and CREATe: A joint initiative from two government backed creative organisations, which provides a short list of key finance sources available after the launch of the government's Industrial Strategy. Aimed at larger Small to Medium Enterprises(SMEs) this covers the higher end of support and the major government agencies.
 http://www.betterbusinessfinance.co.uk/find-sector-help/post/creative-sector
In addition to these sources there are the four national art/creative bodies who provide grants and signposts to other sources of information.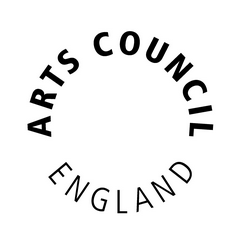 Arts Council England
Funding Finder is the major source of information for artists in the UK.

Arts Council of Wales / Cyngor Celfyddydou Cymru
This is the overarching creative organisation for Wales. It provides a funding directory for creative professionals, and organisations, with some capital grants also available.

Arts Council Northern Ireland
This is the overarching creative organisation for Northern Ireland. It provides a funding search facility for creatives which lists all their current grants etc, and future deadlines.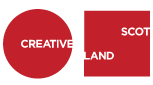 Creative Scotland
The major government backed organisation for creative activity in Scotland. It provides a funding listing and an enquiries service.
Loans on the Move
Over the last ten years there has been a growth in lending operations aimed at small businesses who are not able to obtain loans from traditional banks etc. These have often been linked to the government backed Start-Up Loan Fund, but new socially orientated and community loan funds are also growing in this pace. These can be perfect where your creative work is linked to social benefits and disadvantaged groups etc..
Finding Finance: this is a website, which works along with your post code to find you loans from under £100 to at least £1m, which are available to you in your area.   This is part of the Responsible Finance (https://responsiblefinance.org.uk/) network, which focuses on social value and community benefits for its investors, and loan providers.
http://www.findingfinance.org.uk/
Creative England Investments:  Loans (£50k – £250k) to established creative, digital businesses at competitive rates (5%-10%) – not for start-ups. Criteria: Need to be an established SME working in the creative, digital sector (registered in England outside Greater London) and generating revenues with an intention to grow and create jobs. NOTE: 50/50 match funding required plus a  5% up front admin fee is payable.  Loans to be repaid in 3-36 months.
http://www.creativeengland.co.uk/investment/investments
Better Business Finance
Set up by Barclays, HSBC, RBS, Lloyds and Santander in 2011 and this networking site is managed by UK Finance in collaboration with its business and finance partners. Better Business Finance provides impartial information and support to businesses/entrepreneurs looking to develop & grow. As might be expected from a network created by large high street banks this is a very traditional route to finance.  As a result it focusses on assets e.g. equipment purchases; invoice financing i.e. providing you with finance while you wait for large invoice payments, and loans against capital e.g. Building, stock etc.
http://www.betterbusinessfinance.co.uk/
Co-operative and Community Finance:
Business Loans, Social Enterprise and Charity Loans of £10k – £200k to Co-operative and social enterprise sector "to help people take control of their economic lives and create social benefit." This could be a source of finance for many arts groups, who work with disadvantaged groups of people, or seek to create social benefit through their work.
Fair Business Loans:
Business Loans, Social Enterprise and Charity Loans of £5k – £50k to businesses across the UK which have been trading for 21 months or longer. Loans are available to sole traders, partnerships and limited companies. It considers businesses from all sectors with funding available for most purposes. Its support is targeted at businesses that have been unable to obtain finance from a mainstream provider.
Newable: 
Newable Business Finance is a joint venture between Newable and Liberis and offers Business Loans of between £26,000 – £100,000 in order to support growing businesses across the UK. Newable Business Finance delivers a package of high-tech loan management with business mentoring all adhering to the Responsible Finance principles. Loans repayable from 1-5 years.
As you will have noticed much of the lending is still asset based,  and requires substantial financial ability to use. However, the smaller loans may provide the key door opener for many freelancers and micro-companies. £5000 can make all the difference and double your annual income, and even potentially lead to new employees/partners as well as new sales of your work.
However, there is still clearly a need to review the opportunities and online finance services for freelancers and micro-companies working in the creative industries.
In the next bog we will review the grants, and regional/national funds created to support your creative work.