Covid-19, Creatives and Money
The impact of the Covid crisis has been documented on theatres, galleries, games, film & TV productions etc. but its impact, as a result of the initial weakness of the Government's strategy on creative sole traders and freelancers is less well known. Many in this group are still to receive any support, and are being forced to register for universal credit.  All of this when the sole traders, freelancers, and micro-companies form over 90% of the creative industries in what is seen to be a very successful part of the UK economy.
The UK Creative Economy

The Creative Industries contributed £111.7bn to the UK economy in 2018, (Latest Government statistics) – an increase of 43.2% in real terms since 2010. Of this the Cultural Sector contributed £32.3bn to the UK economy in 2018 – an increase of 21.9% in real terms since 2010. Seperately, the Digital Sector contributed £149bn to the UK economy in 2018, accounting for 7.7% of UK GVA (Gross Value Added). These creative sectors are clearly major growth points for the UK economy. So the question is – Why do creatives struggle to find finance and support ?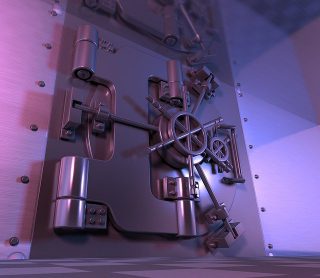 Access to Finance
The problems of access to finance for creative organisations, and start-ups, has again been well documented since 2011. Numerous initiatives have been tried from loans e.g. Arts and Cultural Impact Fund through to The Creative Scale-Up programme. to improve the situation.  Yet the problem remains, and acts as a major barrier to creatives and the growth of the sector over all.  A fact recognised by Peter Bazalgette's report on the creative industries, which led to the largest single government intervention in the sector.
Government Investment
The Creative Industries Sector Deal, valued on launch at £150m, has been substantially increased by additional match funding from business and new British Business Bank investments. However, these initiatives are dominated by the larger corporate enterprises, universities, or national bodies located in the South East;  so very little of the extensive investment has reached freelancers and micro-companies.
Tech is not Creative Content
The global dominance of tech platforms and the profusion of apps have to some extent blinded people to the lack of investment in creative content in the UK.  Given that digital is seen to be the largest sector of the creative industries by GVA this is perhaps unsurprising. However, the business model of this section of the creative industries (with its obvious scale-up approach, and global role models) is not viable for the diverse individual and micro-company content creators.  This has led to a focus on scale-up investments, and a lack of focus on the opportunities offered by the freelance and micro markets. The scenario is made worse by the regional disparities in investment.
R&D in the regions
Regional disparities are highlighted in NESTA's  latest survey.  This shows that the East of England and the South East receive private investment at the level of £720 per person and £522 per person respectively. This compares with £115 in the North East and £160 in Wales.  It is perhaps worth noting that only London and Scotland derive more from public sector investment than private investment.
"We need to devolve serious amounts of funding to the nations and regions of the UK, at the same time building capacity in those places to make the best decisions about how to invest those funds."

NESTA: The Missing £4b. May 2020
In November 2018 Santander published their report on the need for regional banking development to support SMEs – support particularly needed by micro-companies and creative sole traders.  One bank which has directly intervened is Triodos, (with Creative England), which backs the Creative Growth Fund.  This fund provides loans from £100-500,000 to companies with a turnover of over £300,000 at interest rates over 7% repayable in four years. This is potentially, a step in the right direction as it is not focussed on the South East, but the criteria favour the larger agencies and companies – again failing to address the needs of the majority of the sector.
These strategies to date only reinforce the metr0-centric approach to solving financial challenges faced by creatives.  The reasons for the problems with investing in creatives has been addressed earlier in 'What are the problems with funding creative content?" in 2017, and little has changed.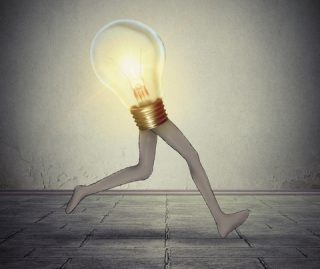 Time to Move On
It is five years since 'Routes to Finance' was published by Creative Industries Federation, while the Creative Finance Network supported by the Creative Industries Council appears to have been incorporated into Better Business Finance.  Perhaps we need to move on, and seek a more targetted, and easily accessible, model that caters directly for freelancers and micro-companies.
How Much is Your Work Worth?
It is imperative that the value of creative Intellectual Property (IP) is known and understood. The IP Tool Kit from the Intellectual Property Office sets out  a framework for companies to assess IP value, including a jargon buster!  The Tool Kit aims to ensure investors and companies can  understand each other and recognise the value of an IP-based enterprise. Unfortunately, its focus is predominantly on material based assets not the intangible assets of creative work.  This is a crucial issue for all funders when seeking to support creatives, especially sole traders and micro-companies.
Establishing a value framework that is trusted by financiers and creatives alike, is essential to help most creative companies succeed.

This is not as difficult as many might suggest!
Assessing Creative Content Investments
The first step is to accept we are working with a value-based approach rather than a cost-plus approach to pricing.  The second is to recognise there are existing markets for all forms of content, and so value pricing is possible. There is a problem of disclosure with regard to fees, etc. but the aggregation of information e.g. investopedia has reduced this problem substantially. Finally, information on how markets work is far more transparent than it has ever been. So the question becomes which content and when to invest?
The Three Tiers of Investment
Seed Money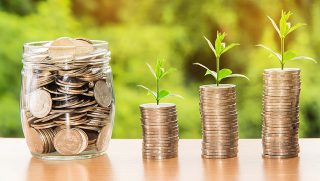 All start-ups need seed money but creative start-ups are still under financed. Some public funding initiatives have seeded new productions and infrastructure, which points the way to possible second stage investment opportunities.  The difficulty is these funds tend to be dominated by the industries 'gatekeepers', or local authorities, which severely limits access for freelancers and micro-companies. However, the biggest barriers to private and public finance are the restrictions on supporting sole traders – freelancers – at this level. In particular, the low levels of income, and part-time nature of working, owing to the current structure of the market. Expanding freelancers' income streams has been shown to lead to higher growth – 13.2%.
The Arts Council's Developing Your Creative Practice fund (re-opened in July 2020 after a COVID-19 forced closure) provides a potential model for small scale seed investments. Small amounts of monies have also been made available e.g. the BFI network and targeted sector funds e.g. UK Games Fund.  However, these funds only support a small number annually, with as little as £5,000, and  tend to be urban-centric. These initiatives do, however, provide some indication of value for some new projects.

Development Money
As stated in '5 Positive Steps to increasing creative content development effective development is critical to growth. The creation of effective accelerators for independent creative projects combined with positive value management of investment could yield major returns in digital markets that have substantially grown during the Covid crisis.
The UKBAA published a report on Investing in Screen Based Industries,that highlighted the need for more industry intelligence, and some key investment leaders. This led to a series of information/educational events for investors and a pitching session in 2019. BCre8ive also hosted a series of seminars with Digital Catapult, which highlighted the possibilities for investment in various creative companies. Both initiatives highlighted the need for the mutual education of investor and creatives.
SEIS/EIS funds could also be used, if a portfolio approach (i.e.investing across a number of IP projects with a single investment), was more readily adopted by investors and creatives. While, a match funding scheme for small projects who crowdfund, would unlock many creative productions.
Production Money
Global broadcasters, film studios, international publishing houses, and games manufacturers etc. still attract the lion's share of production funds.  In this context the need for large scale equity financing which supports UK owned producers to retain IP rights is critical to long-term success.   This initiative could be kickstarted by investing in IP rich properties e.g. children's TV series or books.
In the short-term production finance directed at web-based distributed content can help to empower creative content growth and exports.     
7 Positive Steps to Increasing IP Content Investment
1. Creation of an extensive UK-wide investment education programme involving angels, equity funds plus creative freelancers and micro-companies.
2. Development of investment value frameworks for all sectors of creative content creation.
3. Use of the British Business Bank plus LEP and Mayoral regional funds to support the development of local creative collectives/portfolios ready for investment.
4. Extension of the Creative Industries Council's International Strategy beyond 2022.
5. Creation of a new seed funding grant mechanism for creative individuals and micro-companies.
6. Creation of a series of online digital accelerators for content development.
7. Creation of match-funding for private investors, who invest in creative content driven activities e.g. Angel Co-Fund.
Comments and suggestions on action welcome.