The Creative Industries Sector Deal, published recently by the UK Government, sets out a range of goals and actions designed to help the creative industries and its partners. However, in the light of the famous Monty Python line "What have the Romans ever done for us?" we look at what the Sector Deal might do for different people involved in creative work in the UK.
Those who might benefit range from the tens of thousands of freelancers and micro-companies who make up over 90% of the industry to regional investors and universities.  All are mentioned in the 71 page report, but in this first of three blogs we will review what the options are for freelance creatives and creative micro-companies.

But First – A Short History of the Deal
The Creative Industry deal follows on the government's other Sector Deals  e.g. automotive, and construction, which are part of the Industrial Strategy, and follows on from an independent review of the Creative Industries by Peter Bazalgette.
It is stated to be the first part of a series of agreements for the creative industries, which are recognised to be one of only five sectors within the UK economy being deliberately targeted for government support.  The reasons for this include the growth of the Creative Industries compared with the rest of the economy – twice as fast, and the expectation that employment in this sector will not only  grow, but it is seen to be safer in the new digital AI world from being replaced by machines.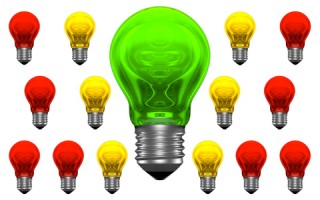 Which Creatives Potentially Benefit?
Games Developers, one of the largest parts of the UK Creative Industries, were already being supported until 2019 under the UK Games Fund and will now be supported until 2020 with an extra £1.5m. Projects supported by the Fund and other micros may be eligible for the Angel Funds and form part of Creative Clusters.
Immersive companies are big gainers with £33m into the Audiences of the Future Challenge. £16m of which will be invested in projects, and £12m will be used for three UK competitions including one aimed at making high quality content cheaper, faster, and more accessible.
Children's TV Production Companies will see a new £60m Contestable TV fund, financed out of the license fee, made available for UK productions. This may, given current production trends, benefit animators more than live action creatives.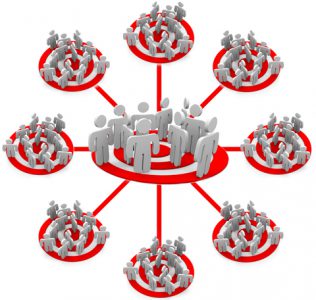 Creatives who live or work in Creative Clusters. Later this year the AHRC will announce the eight creative clusters it will be supporting with the £64m funds made available through the Industrial Strategy Fund. In addition, micro companies in creative clusters will be eligible for support from the Creative Kickstart programme.
Visual Artists the biggest revenue generating creatives globally already have a new £3.6m development fund, which is being rolled out by the Arts Council of England, and was announced only days before the Sector Deal was published. Under the Deal they are not specifically identified, but artists working within the areas that become Creative Clusters, or who organise themselves to be attractive as collectives to regional Angel investors, may well attract new finance for their work. In addition they may be eligible for support under the £20m Cultural Development Fund.
Which Creatives do not Obviously Benefit?
Film-makers, writers, photographers, illustrators, musicians, graphic novelists, web and craft creators, fashion designers, designers and architects.  All these individuals and companies will need to be linked to a supported creative cluster to obtain direct benefit for creating new work.

% of Jobs in Creative Industries in UK in 2016
Possible benefits for all creatives across the UK.
The £20m Cultural Development Fund is open to partnerships to bid across the UK. So creatives need to be pro-active and engage with museums, galleries, universities, and local government to ensure access to these funds do not all end up in existing cultural institutions.
£4m is being made available to support companies seeking additional investment. However, this is open to all companies, not just creative industry ones, and competition will be stiff
A new Creative Industries Trade and Investment Board is being created, which could help creatives export their work. This is especially the case with digital creative goods and services accounting for an extra £9bn in exports above the official government figures.
£2m – dependent on the business case being made – to improve talent diversity across the creative industries.
Increased R&D Tax Credit from 11%to 12% which can be claimed by creatives in the early stages of most projects.
Innovate UK funding is being re-designed to ensure the creative industries receives more than the 2% of funds currently made available to them.
What next for the 90% of the Creative Industries in the Sector Deal
Much will depend on the eight Creative Clusters, and who wins any bids for the Cultural Development Funds. So  the key in the short term is to ensure that all freelancers and micro-businesses contact their  local authorities, to see if they are involved in bids. In addition, there is an urgent need for groups of creatives to form collectives, which could be eligible for investment form the new regional Angel Funds. Typically these funds provide from £100,000 to £1m for new works. Details of the Angel Funds are not yet available but will be administered through the British Business Bank.
See our blog on new monies – https://blog.bcre8ive.net/money-for-creatives-ways-forward/