Marketing for Creatives

Digital exports are a major growth point for the creative industries. A Creative Industries Federation report estimated that they were worth £46bn in 2016, a figure which is probably considerably higher in 2020, despite Covid-19.  In addition,the increase in online gaming during the global lockdowns will see increased incomes for major games companies in the UK e.g. Rockstar and King. Clearly, increasing this aspect of UK exports provides a potentially significant contribution to growth and employment.
In this context, marketing support is one of the few areas of 'The Creative Pipeline' which has seen significant movement since 2017, most noticeably within the areas of advertising and screen industries.  This focus has been on international exports for the creative industries, but they also need to develop their UK domestic markets. In addition, it is very metro-centric and so far failed to tackle the needs of freelancers, sole traders, and micro-companies.  A failure which still points to the need for a new marketing support strategy dedicated to sole traders and micro-companies, and which is web/social media orientated.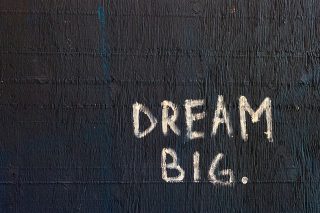 In 7 Positive Steps to improving Creative distribution it was clear that the advent of digital distribution has not increased the earnings or potential growth of some creative industries' sectors. However, following on from discussions held at the BCre8ive seminars, the Creative Industries Council International Strategy, has set a new agenda for exports. This is being driven by Creative Industries Trade and Investment Board (CITIB), with a focus on new exporters, in particular, small businesses, who make up over 90% of the UK creatives industries. It is estimated that around half of all creative businesses do not export at all.  Reasons for this have been discussed in earlier blogs.    The agenda reflects three of the key points suggested in 'Expanding The Creative Pipeline' :-
Support freelancers and micro-companies to engage with existing and potential customers.
Undertake market research for creatives in key web based content markets.
Use of existing internationally recognised creatives to promote new talent and content.
Living the Screen
In the above respects developments have improved the scenario for some members of the creative industries but the overall weakness of marketing remains. The scale of the problem is most obvious when it comes to the screen-based sector, in particular film. This is a sector dominated by freelance workers, short term contracts, and micro-production companies.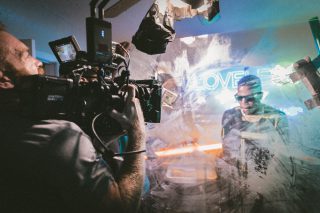 The UK film industry exported a record £2.6 billion worth of services in 2017 (the latest year for which data is available), of which £2.2 billion (83%) comprised royalties earned overseas from the exploitation of UK intellectual property(IP) and £0.5 billion (17%) comprised the sale of UK-based audiovisual and related services to foreign investors. An apparent success story which hides a decline in UK indie film production, the export of UK IP ownership, and a lack of access to market for many screen-based creatives.
Though the steaming platforms have led to some UK-based TV-style successes e.g. Sex Education, the overall situation for UK  indie film making has remained largely unchanged from 2009 to 2018.  The average UK independent market share for the 10-year period was just under 10% with a slight upward trend from a low of just over 5% in 2010.  In 2019 only one of the top 20 film releases in the UK&Ireland was a UK independent feature, made possible by Focus Features and Perfect World, both US based companies. Meanwhile, budgets for UK independent films remain low, limiting their ability to reach much beyond the festival circuit. A position reinforced by the fact that the producers have little or no access to marketing spend and the UK distributors cannot match the spend of the major US-based distributors.
One area often mentioned as a source of potential revenues for screen creatives is YouTube. YouTube saw 500 hours of video uploaded every hour in 2019. The most popular of these are either reality (mainly young children), or animals (often cats). This results in a market flooded with content with very little room in which sole traders or micro-companies are able to flourish.  However, UK Vloggers DanTDM (2018 Earnings: $18.5 million) and PewDiePie (2018 Earnings: $15.5 million) were in the top ten of YouTube vloggers in 2018.  This was dependent upon their brand contracts, and in some cases online channel contracts, indicating this is a lucrative platform for some individuals. However, it is clearly not an environment for new creative content, and relies heavily on a personal investment of time and marketing spend, factors not available to the vast majority of creatives in the UK (see musicians and writers income in 7 Positive Steps to Improving Creative Distribution).
Living for Art
Almost everyone has heard of the UK most successful artists, e.g. David Hockney, Damian Hirst, people who occupy 50% of the top ten richest artists in the world list in 2020. However,  there are 60,000 artists in the UK and their average income from their art practice in 2016 was £6,020 (Livelihoods of Visual Artists survey). This figure includes the 39% of those surveyed, who earned less than £1,000 and the 69%  had another job in order to support themselves. As with other creative content creators highlighted in previous blogs this situation illustrates not only a gap between public perceptions of creatives income and the reality but also a need, and an enormous opportunity, to improve the economic contribution art can make to our society. It is perhaps worth noting in the only major survey of global cultural sales visual arts was only outranked by television in 2015.
However, a digital based approach, the use of websites and in particular e-commerce platforms, has seen a major change in the craft sector.
A Crafty Vision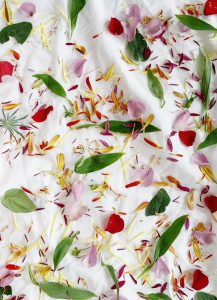 Craft is another creative sector dominated by sole traders and micro-companies who often pass under the radar of national statistics and government policy, a situation highlighted by the Covid-19 crisis. This is, in part, because the craft sector is one of the smallest within the creative industries earning £300m in 2018. The estimated total number of craft jobs in UK according to DCMS in 2018 was  9,000. By way of a contrast, e-commerce sites show a vastly different picture. In December 2018, Etsy reported that there were 220,000 active sellers in the UK with a further 9,000 makers on Folksy.
However the craft sector size is measured, craft goods worth £4.84bn were exported in 2017, an increase of 5.3 per cent over the previous year. In this context, the Crafts Council developed an export strategy. This strategy includes a tips list for craft exporters which in part can form the basis of a wider marketing strategy for the majority of the creative content creators, artists and makers within the creative industries.
Some Key Exporting Tips from the Crafts Council's strategy
Protect your brand – Intellectual Property Rights are critical to growing trade
Identify the right markets – micro-companies do not have the resources to do this on their own
Choose trade fairs carefully – a  critical role for Department for International Trade (DIT)
Shipping and packaging (for non-digital objects)  – an essential part of an overall marketing approach in the form of branding
In order to make such a strategy effective there is a need to create a Exporting Toolkit, for each specific group of creators,which include:-
Working with micro-companies, sole traders, and freelancers in the 'direct-to-consumers' market with digital marketing is a major route to improving productivity and growing exports in the UK.
7 Positive Steps to Successful Content Marketing
Creation of a digital online support hub, with sector specific portals, for sole traders, freelancers and micro-companies in the creative industries.
Support for Creative Industries Council International Strategy beyond 2022
Creation of online Export Tool Kits for all sectors of the creative industries targetted at freelancers, sole traders and micro-companies.
Creation of  a Marketing Fund for freelancers, sole traders and micro-companies.
Ensure realistic marketing spends are part of all production/distribution grants, and financing in the creative sector.
Create compelling stories around new entrants into the creative industries.
Ensure freelancers, sole traders, and micro companies are part of all international trade activities.
Images from unsplash