This is a summary  of the BCre8ive and Digital Catapult  'Ways Forward' event held on Monday 19th March 2018 at Digital Catapult. This was the follow up event to their successful November 2017 Investment Forum, and involved numerous creative freelancers, micro-companies, plus public and private financiers.
The aim of the event was to build on the previous discussions, and look to solving the weaknesses in the UK's investment structure for freelancers and micro-companies involved in original content production.
The following is a brief summary of points raised which will be expanded upon in future blogs.
A number of key points had been identified prior to the event
The continued rapid growth of the Creative Industries in the UK – 34% 2010-15.
The fragmented structure of the content creators – over 90% of the Creative Industries in the UK are freelancers or micro-companies, often under four people.
The huge global market in creative and cultural revenues worth £1,723bn in 2015, while the trade in creative products was worth £389bn.
UK Creative Service exports in 2015 amounted to less than 1% of these global revenues – suggesting a massive opportunity for global expansion in what is still a growing market..
In addition, 2018 will see a number of public sector contributions to the finances of the Creative Content Industries. These include
These amount to a large injection of seed funds into the creative content sector. These will be supplemented by an expected several million pound new initiative, under a Sector Deal for the Creative Industries,  announced at the end of March.
At 'Ways Forward' a number of problems were identified during the round table discussions.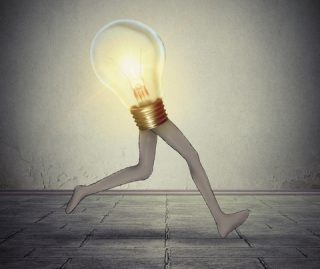 PROBLEMS FOR CREATIVES
The dependence on service work by the content creators, which severely restricts their ability to develop their own IP and then profit from its exploitation.
The current funding gap between initial seed funds and the large Venture Capital Funds available for bigger companies.
The lack of sufficient development funding to sustain a viable content creation sector.
The lack of effective services and information for freelancers and micro-companies, who operate differently from the standard retail and tech models, which dominate much of the start up investment sector.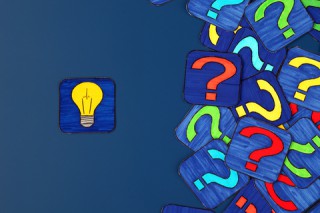 PROBLEMS FOR FUNDERS
The scale of public funds is not sufficient to move far beyond seed funding.
The small scale of most content creators activities makes them unattractive to investors owing to the  proportionately large administrative and legal costs of investing.
The perceived 'risky' nature of investing in one-off creative projects.
The myth of the 'romantic artist' dominating the dialogue between creatives and investors.
The inability of freelancers and micros to monetize their creative work at a level to provide a significant rate of return on investment.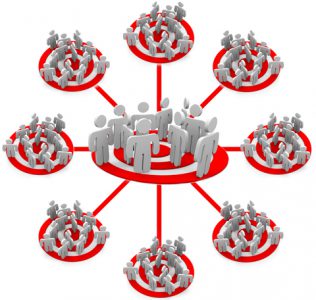 However, no sooner were problems posed then potential SOLUTIONS were proposed.
The Creation of Creative Groups.
These ranged from the creation of a number of independent feature film development 'Studios' to creative development Labs along the lines of the Danish Broadcasting model or 'Tin Pan Alley'.
An essential part of the grouping of creatives will be a focus on enabling the enablers be they indie producers, small publishers  or creative group managers.
Match Funding Opportunities
In some sectors match funding by government for investors is already possible and could be used within the Creative Content sector. At a seed funding level this could be combined with crowdfunding initiatives. Initiatives which will reduce the risk for investors.
Services for Micro Creative Companies and Freelancers
The lack of centralised information services for creatives was highlighted. In addition, for areas such as VR, where there is currently no proven market and micros are struggling to grow/survive, there is a need for business training and growth support.
Marketing, and in particular web-marketing has a key role to play in increasing the profitability of creatives. – a new report suggest 20% of UK creative exports are now digital.
Government Initiatives
Beyond the planned Sector deal and the already announced extra funds there was a need to bring practicing creatives closer to the decision making process, and to ensure that applications for funds are make accessible for all not just major companies.
Make Access to Creative Funding Easier.
Retaining EIS/SEIS for new creative companies, plus the specific Tax Credits are essential. However, it is also critical to ensure tax credits are protected for the micros. e.g. TV companies are taking a slice off budgets to off set a micro-companies tax credit.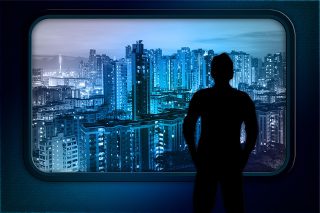 The Bigger Picture
Beyond these specific points there was a consensus about some larger issues.
First the need to be more ambitious. Not only in terms of companies and freelancers reaching out to the global markets, but also in the approach to investments.
Second the need for scale. To create new content on the scale needed to have an impact new funds in excess of £100m are needed.
Third to be market orientated. Critical to success is being aware of potential markets, but also where new markets can be created. In both instances the concept of making a company or group of freelancers more attractive to investors is essential.
Finally, focusing on quality. Creative content is a growing global market, but it is highly competitive. To succeed creators and investors need to focus on quality to stand out.