In 2017 BCre8ive published 'The Creative Pipeline' a proposal to use digital technology to massively expand the capacity of,  and support for, creative freelancers and micro-companies, who make up over 94% of the creative industries in the UK.  Since then we have seen the Creative Industries Sector Deal, Brexit, and Covid-19 impact on freelancers and micro-companies. So what does the future hold for creative content creators?
This is the first of a series of blogs looking at the ways in which support and development for the creative content creators in the UK can be provided to increase their potential and value. The aim of these blogs is to create a solid framework for action going forward into 2021 and beyond.  They are based upon the five aspects of the pipeline between creators and their audiences/market identified in 'The Creative Pipeline'.
Inclusivity
Access to the creative industries, and movement within it, has been brought into sharp relief over the recent years from #MeToo  and Black Lives Matter to the Bazalgette Review for the UK Government.  This has seen new codes of practice, policy inititaitives and numerous new diversity operations.  However, policies and intentions will not be enough to shift the balance of power and improve inclusion on their own.  Underlying problems obviously remain and will undoubtedly continue into the future.  Some of the practical steps needed to be taken by companies have been outlined in previous BCre8ive blogs.
The bigger questions about access and inclusion which can only be tackled by government and a sustained effort by the major players within the creative industries include social class, metro-centrism, diversity, and a lack of skills/qualifications, and lack of digital support for freelancers and micro-companies.
The Class Barrier
Access to arts education has declined in UK schools over the last decade.  This has been noted by many commentators and arguments published against it.  Education is the stepping stone to many creative careers, which are often the major benefits for some children after school. A situation which is made more challenging with  14.7% of working age adults having no qualifications. In this context, with over 20% of the UK adult population having level 1 or below literacy skills, a lack of a good education remains the biggest barrier to  accessing a creative career.  Without basic literacy the vast majority of cultural and creative jobs are not open to these individuals. In addition, with the dominance of digital based work in the future, the fact that approx 12m adults lack basic digital skills is another significant barrier to entry.
It is also worth noting that the vast majority of those in poverty are classed as working class, and thus improving access to arts education and arts careers would substantially affect levels of poverty in the UK.
A report on the impact of class on the arts was published in 2018 by Create London , which revealed three distinct areas of concern within the creative and cultural sectors.  The first of these was a dominant belief in meritocracy amongst those in the most senior positions within creative organisations.   This is the idea that hard work and talent will inevitably be rewarded and is part of a culture of resistance to change involving such phrases as 'Talent will always win out'.  It ignores not only the persistent impact of art colleges, film schools, and music academies on people's careers but also the nepotistic nature of creative networks in the UK.
Beyond the question of this culture dominating key decision makers thinking there are other substantial barriers to people from working class backgrounds making it within the creative industries.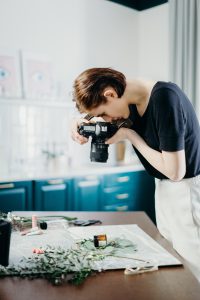 The second area identified was Internships and free working, which have become a standard part of entering much of the creative industries.  For working class individuals who do not have the financial support available to those from upper-class and middle-class backgrounds this option is limited, if not impossible to take up. Furthermore, it is compounded by the informal networks by which many, if not most, of these internships are set up.  As the majority of posts are never advertised, new entrants who are not already part of an established network are automatically denied access.
Government supported paid Apprenticeships were seen to be the alternative to internships. However, searches in 2020 reveal that no apprenticeships in creative and design were available in London, let alone the rest of the country. The impact of Covid-19 is likely to see many  redundant people seeking the few vacancies initially available, and numerous students desperate to break into the sector, eager to take unpaid positions.  So without significant commitment from companies and a change of government policy 'nepotism' is likely to remain a major factor in recruitment.
The third area identified was the unrepresentative nature of the 'culture class'. Given the history of recruitment and access it is inevitable that the current composition of the creative industries is unrepresentative of the country as a whole. The impact of this is to not only provide a limited view of life in the UK, but also limits access still further as existing practitioners from lighting technicians to gallery owners tend to recruit people they know, and/or are like them.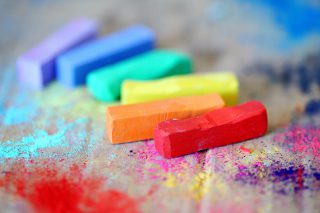 Diversity
Issues associated with BAME ,  and other minority groups representation within the industry have been discussed and written about on several occasions. In addition, several campaigns have been launched around gender-related issues. Indeed, as long ago as 2015 The Creative Industries Federation published a detailed look at diversity with a substantial series of action points that are yet to be carried forward in policy and practice.
New digital sites promoting diversity and paid internships are helping but also illustrate how much more needs to be done. In addition,  the Creative Careers Programme is actively promoting the creative industries in schools. This will take time but without transparency around recruitment, promotion, and in particular, pay for freelancers, the impact of Covid-19, and Brexit, may well see a retreat in this area.
Regional Creativity
The concentration of the creative industries in London and its environs has been long noted. The recent flurry of activity by other major metropolitan areas to establish creative funds and creative hubs illustrates an awareness of the importance of creatives to the future of cities beyond London.  The limitations of many of these approaches has been pointed out  in 'Finding Your Local Creatives'.  The metro-centric approach is also present in the AHRC's £80m Creative Clusters Research and Development programme supported by £39m of government funds.  Each of the nine successful bids is focused on a major city with minimal reference to the rural parts of the UK.
The bigger question is how to support creatives who do not, or cannot, move to the major cities. With only 90+ cities over 100,000, while there are over 900 between 10,000 and 100,000 the scale of this challenge is obvious, and this does not take into account the 17% plus of the population who live in rural areas. The failure of the sector deal, and other government initiatives to address this issue exposes a long standing metro-centric vision of creativity in the UK.
A Digital Future?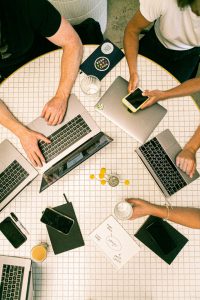 A major solution to the latter point and a substantial means of supporting the diversity of freelancers and micro-companies would be the creation of a UK wide digital support network, as outlined in BCre8ive's  'The Creative Pipeline.' Some progress has been made on this front since 2017, in particular, Department for Business, Energy & Industrial Strategy (BEIS) collection of nearly 200 finance and other support for businesses online, and the Creative Industries Trade and Investment Board Charter all point to developing a new approach to support the majority of the creative industries. However, much of this support is generic and not tailored to creatives or creative enterprises.
The danger is that post Covid-19, and Brexit, these small significant changes will be overrun by the demands of the bigger creative companies. Companies that have an established lobbying power, and seek only to maintain their dominant position in the global markets at the expense of freelancers and micro-companies.
The consequences of such a scenario would be the retention of the existing networks and a furtherance of the lack of access, and inclusivity, into the future. A scenario which would inhibit growth and productivity across the creative industries.
5 Positive Steps to Increase Access to the Creative Industries
1. Provide substantial educational support for those people who are seen to have poor literacy skills, and a lacking in basic digital skills. Note new Skills Toolkit
2. Increase the level of transparency around recruitment, pay levels for freelancers, and internships within the creative industries via new labour legislation and transparency culture.
3. Improve the national and local/regional access support for freelancers and micro-companies to ensure future growth and productivity. In particular:
Ensuring all schools provide creative courses within the national curriculum, including BTEC.
Provide one-year access courses to creative work for all school and college leavers, who choose it.
The provision of materials grants for university students from low income backgrounds.
The provision of an annual voucher system for freelancers and micro-company employees to access free training.
The creation of a national digital information portal focussed on business and training support for freelancers and micro-companies in the creative industries.
4. Involve freelancers and micro-companies in all national and regional industry decision making bodies.
5. Engage with under-represented people in a meaningful plan of action to change the current situation to make creative enterprise more inclusive.
Please comment, share, and take up these points with the people you live and work with.
All images from Pexels