In this, the third of three blogs on The Creative Industries Sector Deal, which was published recently by the UK Government, we set out the opportunities and questions for Investors in the UK's Creative Industries.  The Deal sets out a range of goals and actions designed to help the creative industries and its partners, as part of the UK Governments Industrial Strategy. However, in the light of the famous Monty Python line "What have the Romans ever done for us?" we have looked at what the Sector Deal might do for different people involved in creative work in the UK.
Those investors who might benefit range from regional Angel Funds to Creative Investment Funds and individual investors.

Creating Investment Opportunities
As illustrated in the two previous blogs – Freelancers and micro-companies and Universities and Major Companies/institutions – the Sector Deal creates a range of new creative and company investment opportunities. Opportunities, where Seed Funding is available to much of the sector,  and therefore the initial risk to investors is mitigated.
In the light of this, and the existing tax credits for film, high end TV, animation and games, the creative industries over the next two years is a real opportunity for investors to engage in a rapidly expanding market. A global market worth in excess of  £1,580bn, with a UK digital global reach alone, already worth an estimated £9bn in 2017. For a detailed look at games alone see https://www.broadbandsearch.net/blog/online-gaming-statistics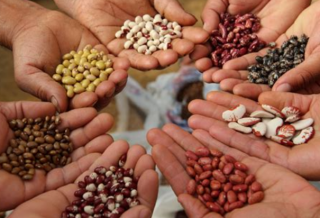 An Explosion in Seed Funding
The Creative Clusters due to come into operation in October 2018, joint ventures between universities and creative companies, are expected to create a number of local seed funding operations.  These will provide from £10-100,000 in seed capital to creative enterprises in cluster areas. The likely outcome of which, if managed well, will be numerous IP investment opportunities.
£16m will be invested in immersive demonstrators, which in themselves provide new investment opportunities. This combined with the £12m R&D funding, via three national competitions makes match funding and post-seed funding in immersive technologies very attractive over the coming years.
Extra money for the UKGames Fund, which provides seed funding for games developers means further opportunities to invest in the UK games sector, now worth over £5bn.
A £60m Contestable TV Fund will be launched by the bfi later this ear, which will provide opportunities for investors to match fund broadcasters and participate in the IP exploitation of new children's TV programmes.
In addition, InnovateUK – now part of UK Research and Innovation – will be taking a new approach from 2018/19, so that all its competitions will be open to Creative Industry companies. The total budget for all of UK Research and Innovation's work is £6bn p.a.. However, only 2.4% of InnovateUK's budget in 2016 has been spent in the Creative Industries, and the appointment of Sir Peter Bazalgette to the board is aimed at improving this scenario.
These initiatives may also be supplemented by activities under the new £20m Creative Development Fund.
All of which are in addition to funds available through Creative England,bfi,Arts Council,Creative Scotland, Creative Wales, prsFoundation,Crafts Council and Northern Ireland Screen and numerous Lottery awards.
New Investment Funds
The British Business Bank will seek to improve access to finance for high-growth firms outside London – including creative businesses – via a commercial investment programme to support clusters of business angels.  The key here is to ensure that these new funds do not end up picking 'low-hanging fruit' and focus on the tech sector, which has been the case to date.
The problems identified by investors in creative industries are laid out HERE . Given these problems the Sector Deal seeks to improve the investment readiness of creative enterprises.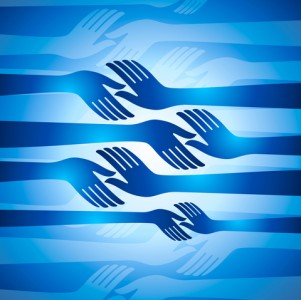 Investment Support
One of the key barriers to investment is a lack of awareness of the opportunities and contacts within the creative industries. Therefore, it is planned that a creative industries roadshow to introduce businesses and investors will be organised in 2018..
The government also aims to invest up to £4m (subject to a business case) in a programme of intensive business investment readiness support. This will need to be tailored specifically to creative enterprises, as past evidence has shown that generic business support does not work for freelancers and micro-companies.
This work is to be led by the industry, who will establish a Creative Champions initiative to offer tailored advice, mentoring and networking opportunities for creative entrepreneurs and businesses in order to help them become investment-ready, and to improve understanding between investors, financiers and creative businesses.
In order to facilitate these developments the government will convene a Creative Industries R&D Working Group from across the sector. Its focus being barriers to R&D funding, and opportunities to improve the take-up of existing support e.g. R&D tax credits.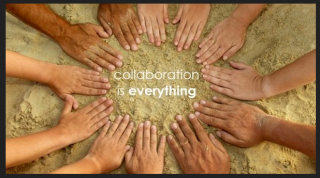 The Keys to Major Successes
The fragmented nature of the creative industries with over 90% being freelancers or micro-companies(the majority under four people), and the 'long-tail' of revenue returns on many creative IP rights creates particular problems for successful investment.
In this context pro-active investors are critical to ensuring effective and high rewards. This means engaging with the intermediary bodies e.g. Universities, Arts Council England, who have information on thousands of creative start-ups and established artists. It means being prepared to work with collectives of freelancers, and groups of micro-companies with limited track records. Crucially, it means portfolio investment, rather than a 'picking winners' strategy.
In addition, patient capital needs to be available to extend beyond the limits of EIS, and 3-5 year returns on investment.   This could be achieved by either rolling over existing investments or providing new equity for companies and products/projects, which have already gone to market in some capacity. However, this latter position is likely to see new investors squeezed out by major media/arts companies.
For more on the Sector Deal and Freelancers and Micro-Companies please read HERE
For how the Sector Deal will help Universities and Major Companies please read HERE