"BCre8ive has given me the opportunity to work inside the industry much earlier than I ever envisaged, so for me it's all been personally very rewarding."Paul McIntosh, writer of 'When Worlds Change'.
This blog sets out the journey of all those involved in developing 'When Worlds Change' from an initial outline, through to a full blown dramatic world, and a treatment ready for financing as part of the BCRe8ive Lab..

Paul's dramatic world for a TV feature about a young woman with Downs Syndrome, was chosen by Libra Television to be included in the 2015 BCre8ive Lab. Libra Television, a Manchester based company specialising in children's programmes and short films was one of six companies involved in the 2015 BCre8ive Lab.
"We were initially attracted to the characters in Paul's treatment and recognised a similar theme to another story we were developing but that it had something extra to it. The idea was also a good fit with our past film making experience. Having said that, the story was still quite open and the whole process has been very collaborative but worthwhile. " David Barnes, Libra Television
Paul created his dramatic world using the BCre8ive template, which was then submitted along with others to the BCre8ive Lab companies to review.  In order to be submitted he had to chose a BCre8ive Mentor, Tanya Nash, who helped him complete his dramatic world, and then supported him through the three month online Lab with Libra Television.
"It was a real surprise for me to be selected for the Lab as this was my first attempt at creating a dramatic world and screenplay outline. Since then, working with Tanya and David and Louise from Libra Television Productions has been an eye opener and a steep learning curve for me as a new writer in how to structure a feature film." Paul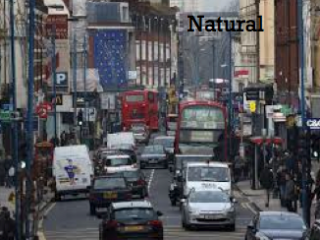 Mentoring is critical to the develop of any idea and central to the BCre8ive experience with support being provided to both the talent and the company.  This is reflected in the following comments from David Barnes at Libra.
"Not only have we been able to work with a great new writer but we've had access to a fantastic script editor and mentor, Tanya Nash, who has really helped guide us and our writer. Having some form of structure and support has been essential to keeping the process on track. Accessing Tanya's expertise would have been extremely costly otherwise." David
Creative development is a difficult process and providing effective support through this often taxing, and fraught, part of the production is one of the keys to BCre8ive's success to date.
However, at the core of BCre8ive's work is its belief in helping talent create new original work to a high standard and so the last words on the process go to Paul McIntosh., whose world did change.
 "I have had countless anxieties about whether I am good enough but their mentoring and willingness to both be open to and share new ideas, as well as put me straight on some points on 'what works' in visual storytelling has been a great experience." Paul
There are two BCre8ive Labs planned for 2016 – to find out more join www.bcre8ive.eu