As the government and nearly everyone else starts to look at what Brexit means, it feels like a great time to review where the Creative Industries(C.I.) are going, and what we can do to improve and support the second largest growth sector in the British economy. Any idea of leaving it to fend for itself in our new world is a recipe for decline with global players eager to snatch talent, and profits, from the our existing industries.
This is the first of two articles looking at the issues and possible solutions. Some of them have been with us a long time, but a failure to address them now will mean post Brexit their implications will be far worse. The decline in EU support, the lack of co-production funds, and sterling falling are already putting pressure on creative companies' plans. So what are the key issues and problems we face going forward?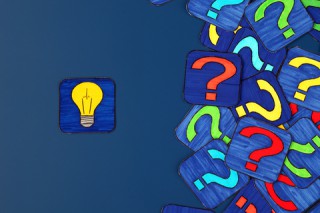 Our Creative Culture
There is much being written about the economic nature of the creative economy etc. but little focus on the culture of creativity in which it sits and needs to develop, in the coming decades. We are still hampered in our thinking by romantic notions of talent, and that it will always "win out". The evidence is to the contrary, look at the position of women and BAME[1] talent in the Creative Industries for the obvious rejection of this notion. However, the problem is deeper than these dominant myths of talent.
Creative enterprise is dominated by collaborative teams, yet the vast majority of our educational structures and efforts are geared to individual excellence. A problem being compounded by the divisive, and distracting, STEM v STEAM[2] arguments.
In addition to these problems within education there is a fundamental lack of concentration on the development of creative content that is capable of attracting audiences. The use of 'failure' as an excuse, and the "no-one knows anything" attitude as the norms of creative activity has led to limited horizons and the wasting of generations of talent.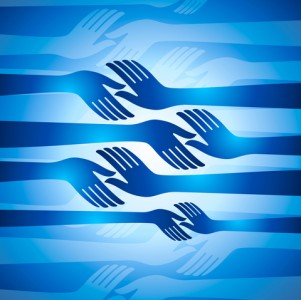 Our Creative Structures
Beyond education other structural problems dominate the C.I. landscape. 'Nepotism' has been recognised for a long time as being central to career development in the Creative Industries. It's continuing dominance needs to be broken.
However, such structural change is hampered not only by 20th century divisions between arts, and media, but is now compounded by new divisions involving games, and web creations. We may have a Dept. for Culture, Media and Sport, and Creative Scotland may have been in existence for a few years, but there is little evidence of joined up working on the ground or in funding mechanisms. Divisions that are being compounded by the current concentration on regional and physical hubs, rather than developing a UK wide digital online approach to creative support.
This is perfectly illustrated by the inability of current policy, investment, and structural activity to address the vast majority of people active in the creative sector i.e. micro companies and freelancers. Dealing with myriad individuals and small teams is never easy for big centralised organisations but it is fundamental to empowering and growing the Creative Industries.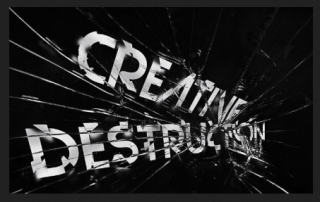 Our Creative Investment
Recently a spokesperson for one of the largest investment funds in the creative economy stated that their approach did not really work within the creative industries as a whole. A welcome frank admission, but it is a vast understatement of the current investment position. Creative individuals, and companies, have always been classed as 'too risky' by the investment community, a situation compounded by among other things, the film sector scams of the last decade.
The current tax incentives, rather than expanding the creative sector, have had the impact of creating competition between more companies for the little investment cash that was available. In addition, 'seed' funding has all but disappeared for the creative industries, and the short-termism of the majority of investors works against the 'long tail' of many creative activities.
Crowdfunding in the US is now the second largest publisher of graphic novels. In the UK investors look to yet another artisan beer, or retail opportunity! The growth of Arts/Creative Loans in the last few years may be seen as a means of supporting activity. However, the majority of loans are only available to well established organisations, lent against personal capital, or are lent at a rate greater than the lowest bank loan.
The failure of the UK investment community is possibly illustrated by the passing of not only Pinewood Studios, but also the Odeon/UCI chain into foreign ownership since the Brexit vote. Some may see this as a sign of good inward investment but even a basic understanding of economics will reveal that when times get tough companies retreat to their own territories – see US Studios since The Crash. To say nothing of the C.I. profits, which will not necessarily be re-invested in the UK.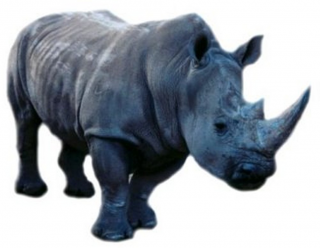 Our Creative Marketing
The UK is a world leader in advertising, a big success within the creative economy. However, it is based upon major global clients not the small micro companies that are the majority of the C.I. sector. These companies cannot afford global advertising companies, yet the lack of effective marketing is a major barrier to success and growth for freelancers and micro-companies. The impact of a lack of any effective marketing structure for creative outputs from small companies is obvious within the mobile games sector, but it is true across the whole C.I. landscape.
Social media marketing has been exploding for several years. It is a potential game changer for small companies, yet owing to the lack of focus on this aspect of C.I. growth there is no mention of it in recent industry reviews. A new generation has grown up in this space, but with our current approach their skills and knowledge will be directed way from the C.I. sector.
These four areas of concern are critical to the future growth, and the global presence of the UK Creative Industries. Clearly addressing them will not be an easy, or an overnight quick fix, scenario. However, to not address them just because it is difficult, is to consign our creative talent to an outmoded structure, a hit and largely miss development process, and prone to becoming victims of bigger and better supported competitors.
There are potential solutions to some of these issues, but all need a collective effort to address them. Brexit has provided the opportunity to do this. The question is, are we 'great' enough to face the challenges?
For some potential answers to this final question, and the proceeding issues please read the follow up article to be published next week
All comments are welcome – especially if you have answers to some of the problems identified.
Phil Parker, Co-Founder, BCre8ive
[1] BAME = Black and Minority Ethnic
[2] STEM = Science, Technology, Engineering and Maths, with Art added it becomes STEAM in the debate about key subjects in education.