In a previous blog I  have written about the importance of collaborative education, and how in Scotland a portal and resources have been set up for people to use to enhance this in schools. In this blog I will set out the  experience of running a collaborative workshop at MA level, and its impact on screenwriting education in the UK.
The MA Screenwriting course
In 1994 I set up an MA Screenwriting course* at the London College of Printing (now the London College of Communication), part of the University of the Arts,London. This was at a time when the majority of the people in the industry did not believe you could teach screenwriting, despite the existence of successful courses in the USA.  The structure of the course was one day a week in college over two years. A structure which allowed the fees to be kept low(below £400p.a. initially)**. The majority of students were over 30, with an intake of 8 in the first year climbing to 24p.a. from the sixth year onwards.
The course was structured around three writing projects in year one – a short film, a 30 minute  TV series, and a 30 minute adaptation, and in year two a major project – an original feature film or TV Series.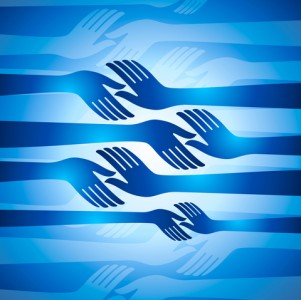 Creating a Collaborative Workshop
At the heart of the course was a series of workshops in which writers' works were reviewed under very strict conditions. This involved every member of the workshop reading the work , and making notes on the work, in advance of the workshop. Each work was then allocated an equal amount of time for responses,and everyone in the group was given the same amount of time to verbally respond to each work. The session was chaired by a lecturer who had read and written a report on all the work under discussion.
Obviously, in practice some people spoke a lot, others said little, in their allocated time, at first, and some projects took longer to review than others. However, as the series of workshops progressed this tended to even out and the crucial thing was many people gained confidence in their own analysis, and all people became better at understanding how a narrative could be improved.  Eventually, the students were able to chair their own workshops – though to varying degrees of success!
The key point was that if anyone identified a problem they had to provide an answer. It was this positive critical approach that made the whole venture collaborative.People were contributing to each other work, without credits, and in the process learning how to solve  creative problems.
The Outcomes
Within five years of starting the course one student had won a Palme D'Or and another been Oscar nominated, while several were writing regularly for British television. By the end of ten years there were numerous BAFTA winners and over 70% of graduates were either commissioned, or agented, within two years of leaving the course. In one year three of the four BAFTA nominees for best new TV writers were from the course. While both the Millenium episodes of 'EastEnders' and 'Coronation Street' – the two most watched TV dramas  were written by course graduates.
THhs approach became the benchmark for other UK courses later accredited under Creative Skillset's Tick programme.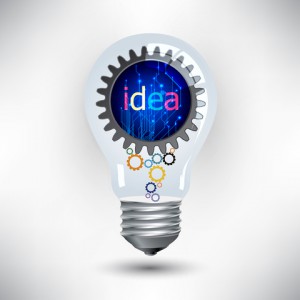 Why does it work?
Emotional issues are addressed.
There are two key emotional issues which ensure that during the course of a workshop that not only do the writers gain enormously in terms of their ability to write better screenplays, but the projects themselves move on to a radically different level of achievement.
a. The issue of creators being too close to their work.
Creating a critical distance from work is very difficult, and allowing for a lapse of time is often seen as the only option. The workshop process however, enables creators to see problems in other people's work and thus start to identify the same problems in their own.
In addition, the process of providing solutions to a range of different problems in other projects then provides a creator with a new range of solutions for problems in their own work.
b. A matter of opinion is changed into how to make it better.
In developing work – especially with creators who do not have vast experience or in some cases only a limited range of experience, it is inevitable that there will be problems with the project. The problem is that if this is aired in a one-to-one environment it is easy for the creator and the other person to end up feeling, if not stating, that the problem is merely a matter of opinion.
However, if a problem is identified as a problem by several other people, and they provided a range of solutions to resolve it, then the creator is less likely to merely see this as a matter of opinion.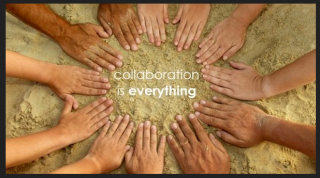 Problem solving can stall, or stop, a good project in development
All projects have problems in development. The key is finding solutions to them and avoiding going around in circles, or the creator and the rest of the team working at odds on the same project.
The workshop not only identifies problems, it provides solutions, and one creator who might be good on one aspect will help another creator who might be good on another. Thus each project benefits from the best of everyone in the workshop not just the creator's own abilities.
Using this collaborative approach, here used in a creative context, pays benefits across the board in all forms of education where problems in approach, structure, skills and insights are at different levels and people need to learn fast.
Taking Criticism
One final point,as a product of this approach it was noticeable that many people in the industry commented on how well graduates took notes. Learning to work collaboratively helps everyone start to see the problem is with the work not the person. It makes for a more creative life.
* the original course also included a strand for MA Documentary Research, which was split off into a separate degree after four years.
**The current MA Screenwiting course at LCC is full time and the fees are £8,500.